Holiday gifting season is in full swing! I make a lot of gifts during Christmastime, and often I mix together handmade and store bought gifts. I like to combine a DIY item with small store bought items for custom, inexpensive gift boxes. It's a nice way to show someone you care by the time and thoughtfulness put into it.
I've gathered together six ideas for gift boxes to cover almost anyone on your gift list. They all include one handmade item and I've provided the link to the tutorial or pattern showing how to make it. I also linked the additional purchased items to similar items for purchase on Amazon, but not all of them match up to the exact item in the post because I purchased everything locally. They are just ideas, though, so feel free to customize your boxes with the preferences of the recipient in mind!
I hope you find this list helpful. Many of the links below are affiliate links, which means if you decide to make purchase I receive a tiny percentage of the sale. Thanks for helping to support this blog!
For the Aspiring Chef
An apron and spice mixes are a gift any chef would appreciate. You can either blend your own spice mixes or buy them in bulk and put them in little mason jars.
Men's Apron (free sewing tutorial)
Spice Mixes
For the Baker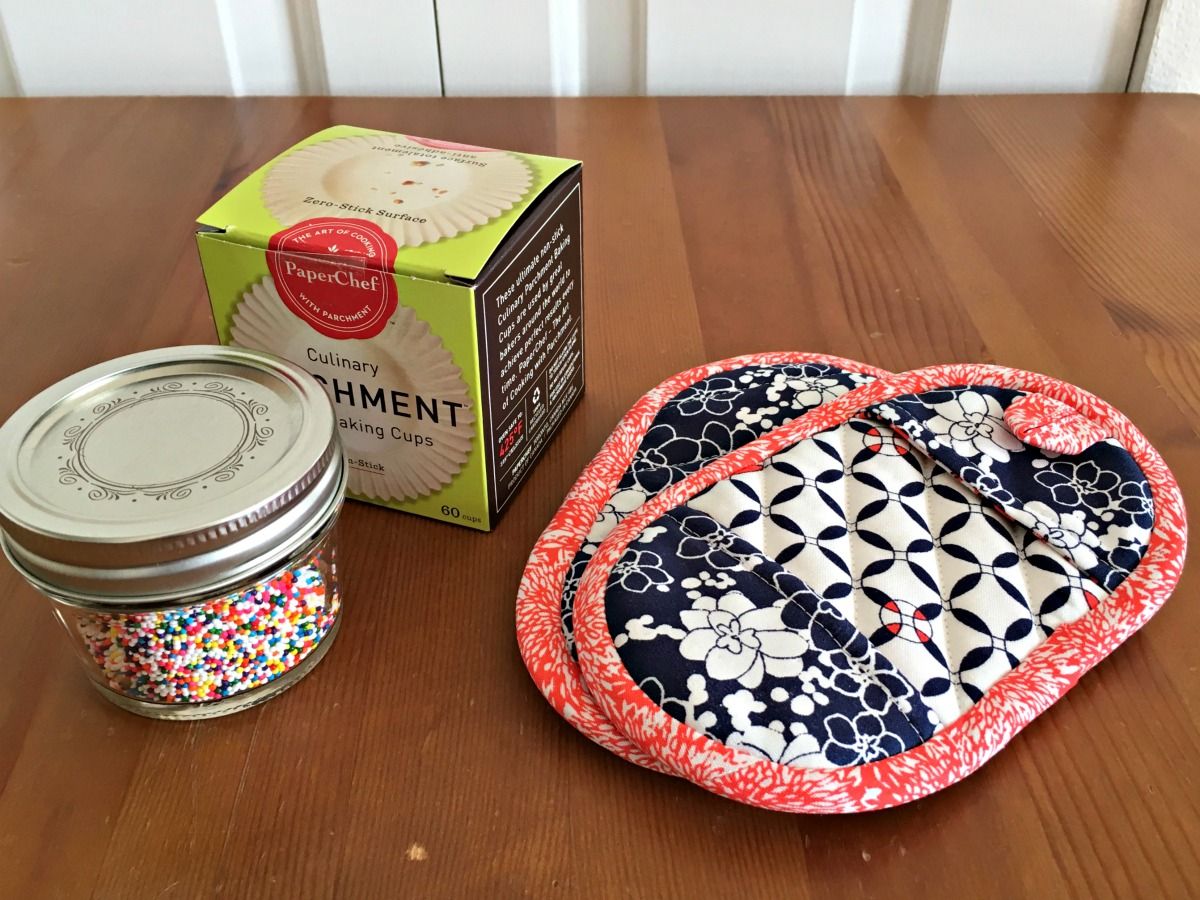 Mini potholders are a necessity for pulling trays of cookies and cupcakes out of the oven. Throw in muffin liners and cute sprinkles for them to use during their next baking session. I transferred sprinkles from a plastic container to a mason jar to up the cuteness factor.
For the Constant Texter
Know someone that never puts down their phone? This gift box is perfect for them. The fingerless gloves keep their hands warm while keeping their fingers free to use their phones. Add in lip balm and lotion to keep their skin protected from the cold winter air and they'll be set for the season.
The Tiburon Gloves (purchasable crochet pattern)
For the Nail Polish Addict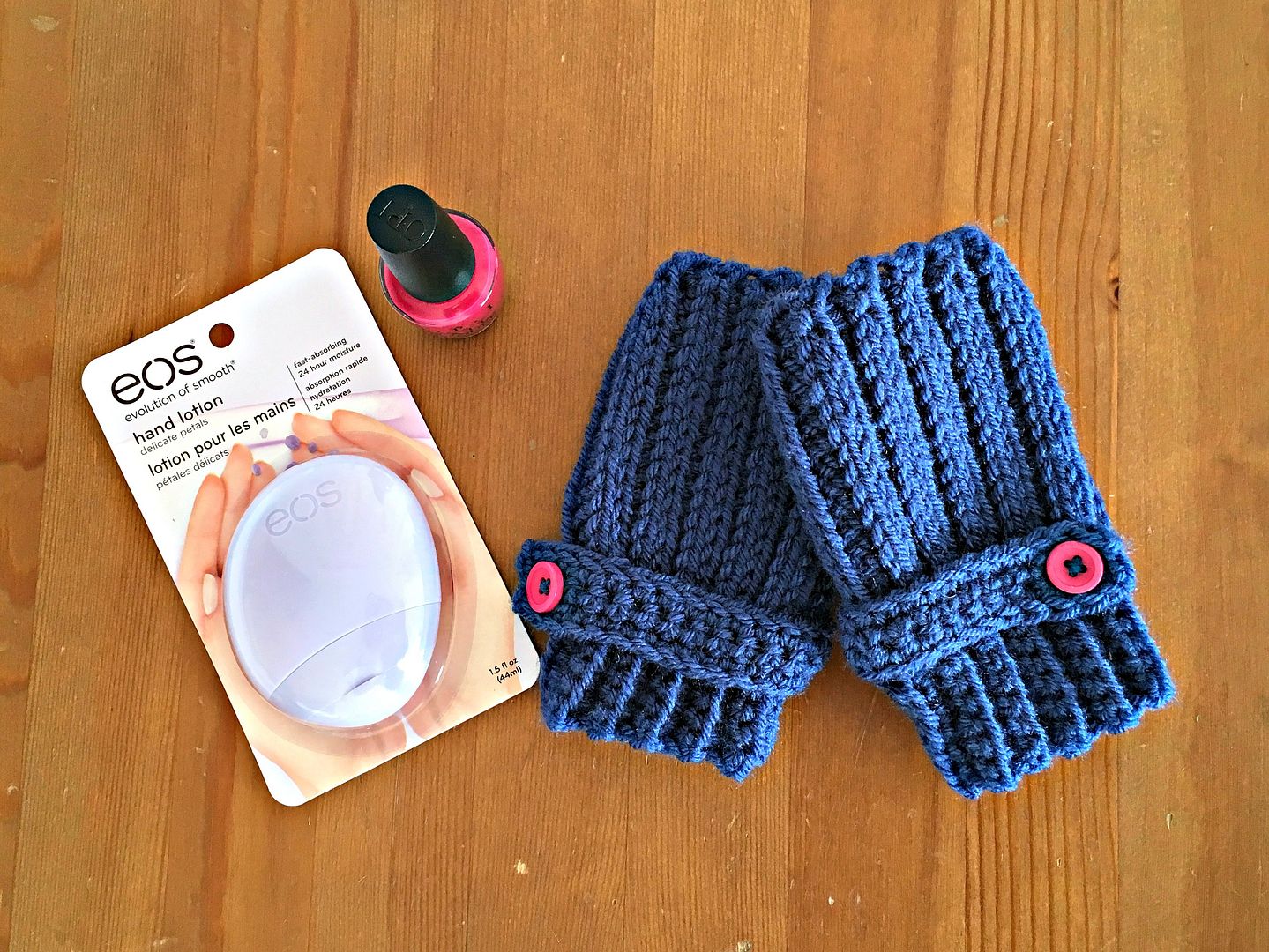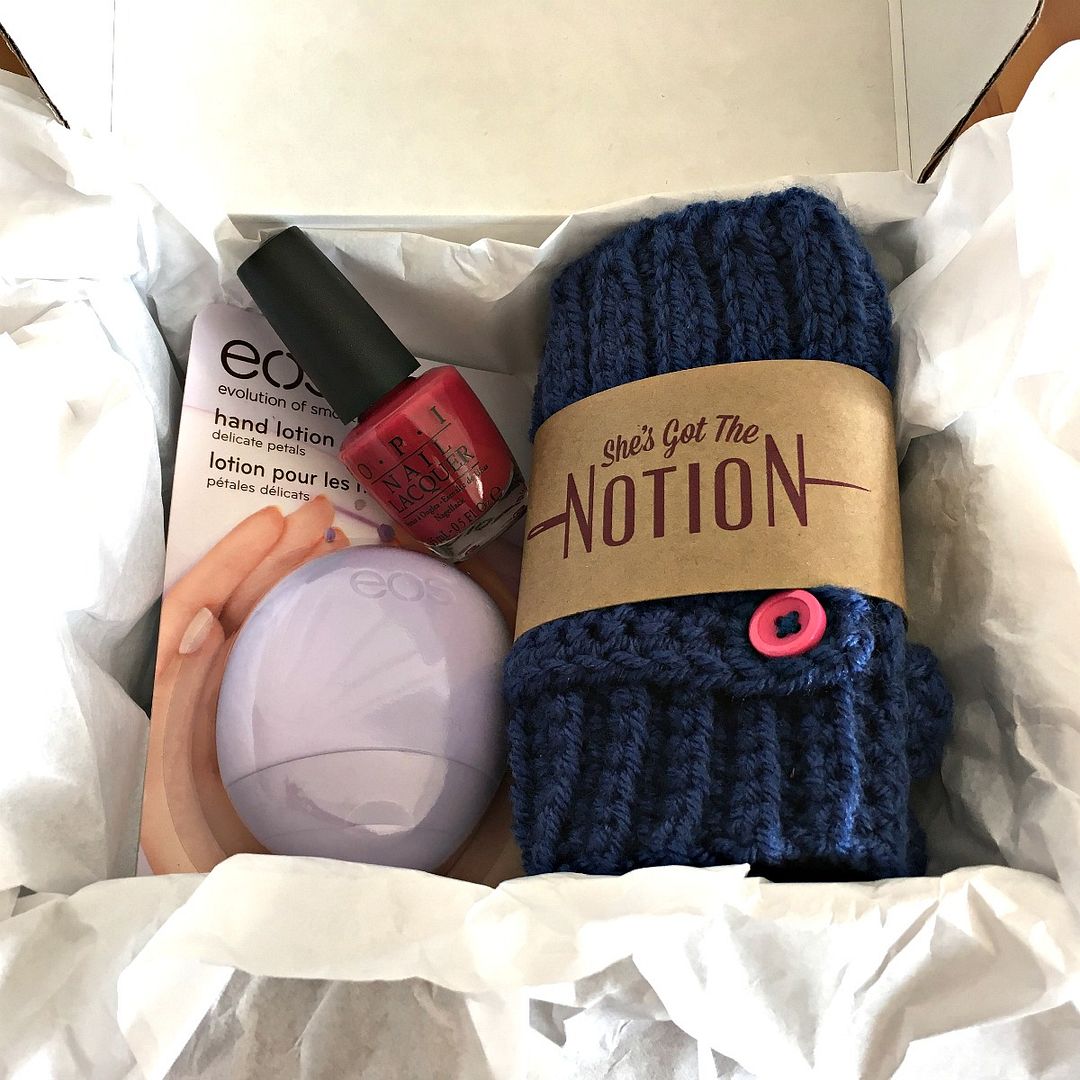 Don't let winter gloves hide a fresh manicure! Fingerless gloves, hand lotion, and a bottle of nail polish make a picture perfect gift box.
The Tiburon Gloves (purchasable crochet pattern)
For the World Traveler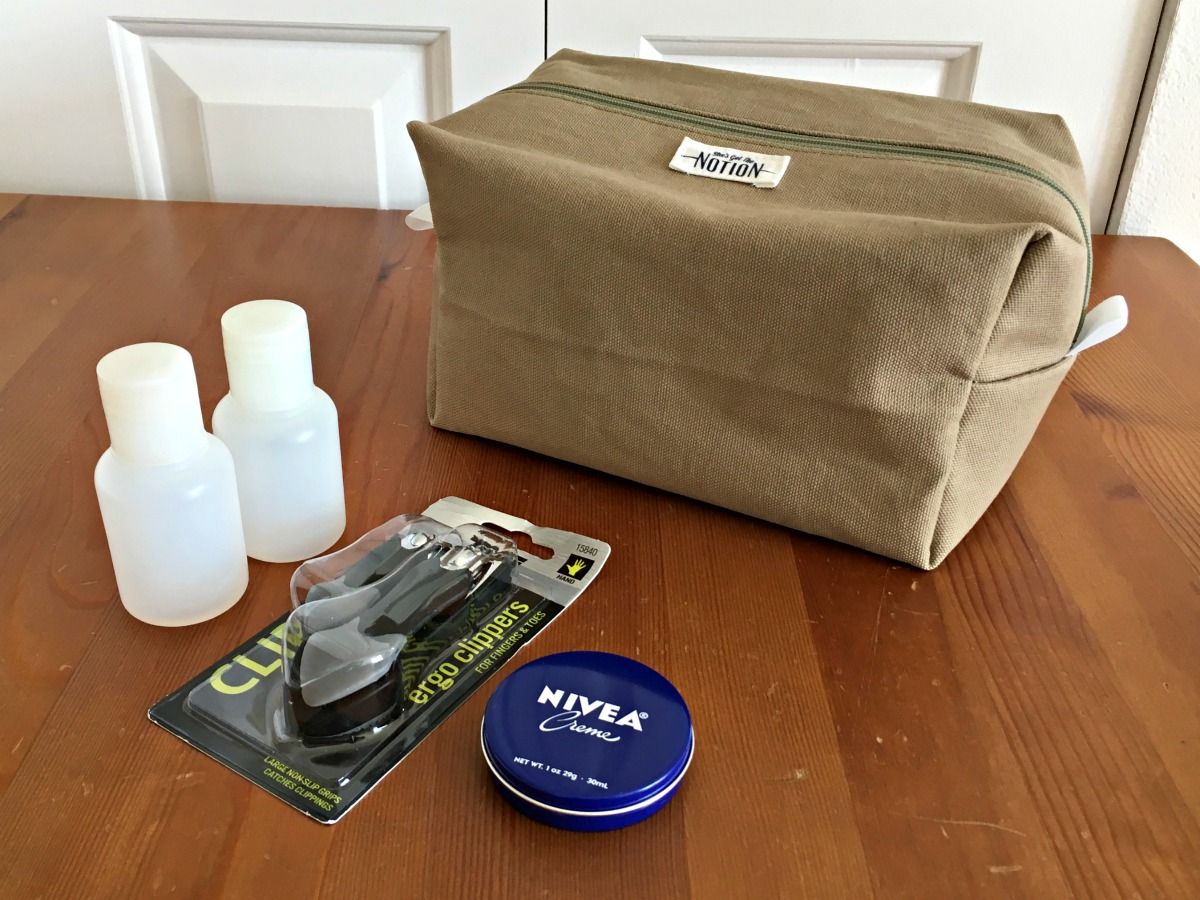 A custom made toiletry bag filled with basic necessities is a gift anyone on-the-go will appreciate. Travel size toiletries can be expensive and often left behind in hotel rooms, so the recipient of this gift will appreciate the refillable toiletry bottles, travel lotion, and nail clippers (because hangnails don't take vacations).
For the Hair Model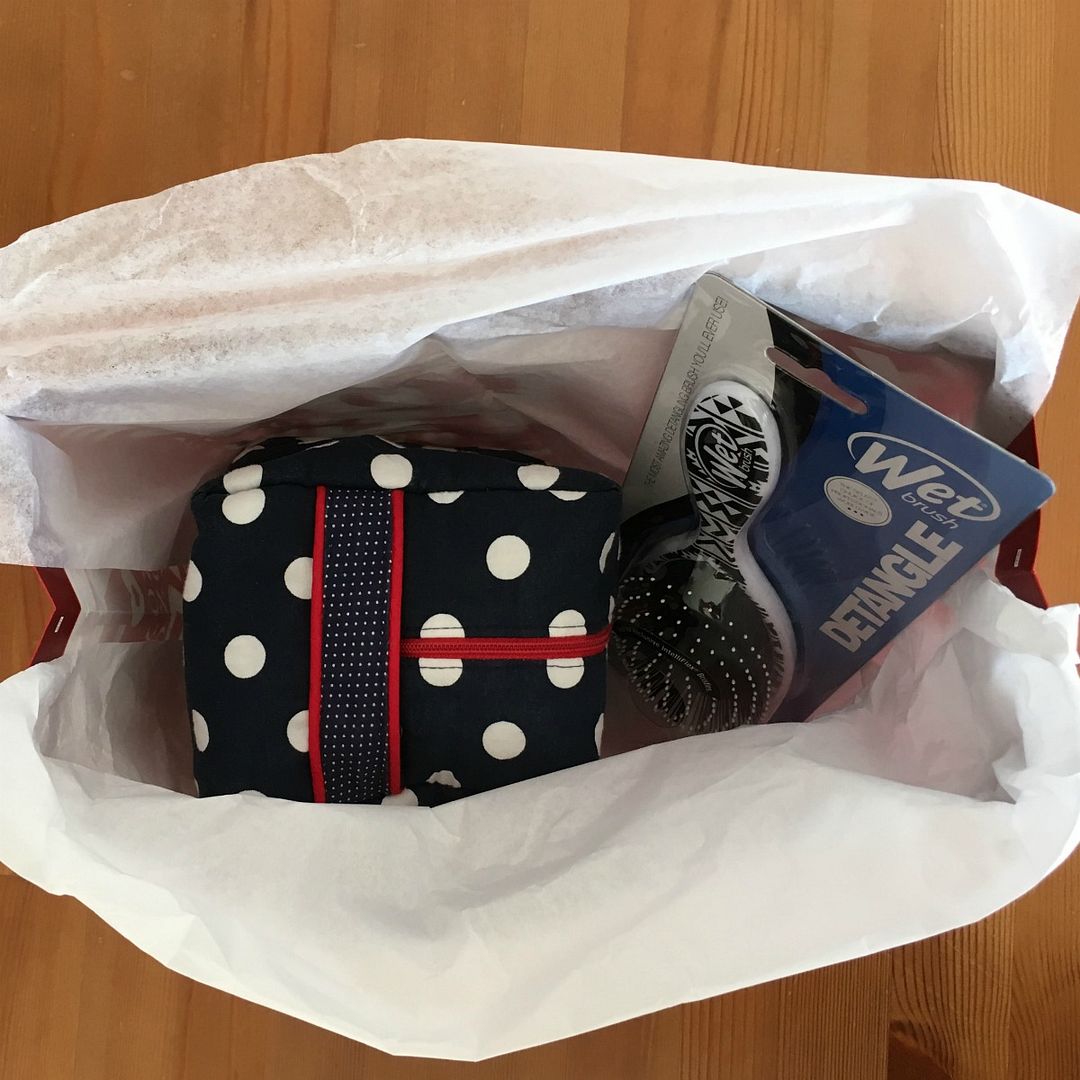 Anyone with hard to manage hair will love this gift. Buy some travel sized hair products to put inside a DIY toiletry bag. I also added my favorite hair brush (I highly recommend it to anyone with hair that tangles or breaks easily).
Which gift box would you most like to receive? I would love to get any of these, but my favorite would probably be the polish addict box. I love a new nail polish!
Happy DIY-ing!