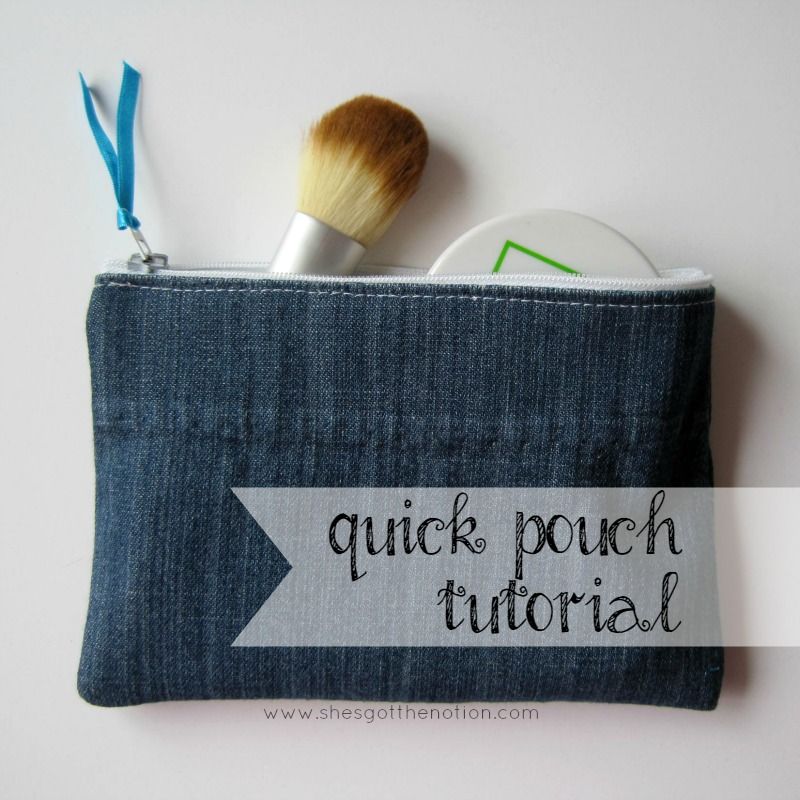 Do you remember the tutorial I did showing how I changed a pair of bermuda shorts into shorts? Well I saved the pieces I cut off, and now I made a cute little pouch using the salvaged fabric. It's was so quick and easy that even if you've never sewn a zipper, you can made this! It is unlined, so I finished it with french seams (it sounds fancy, but I promise it is very simple).
All you need for this project is salvaged fabric with a hemmed or finished edge and a zipper. Let's begin!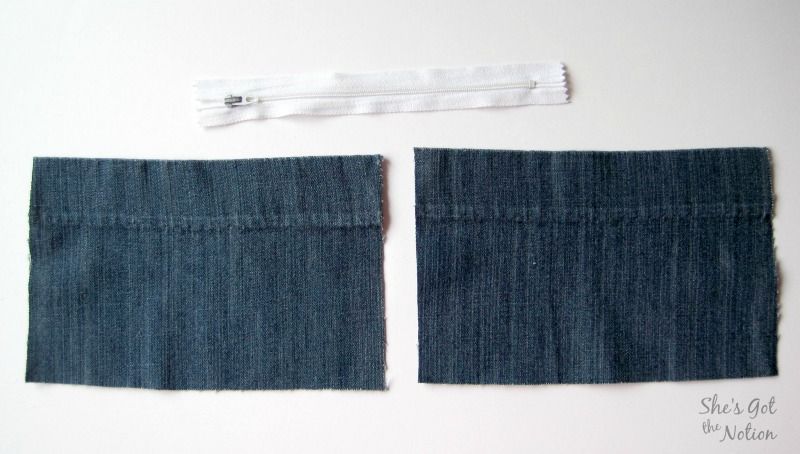 I cut two pieces of my fabric into 8" x 5" rectangles. You can cut yours into any size you wish, just be sure that the width of the fabric is 1" longer than the zipper you're using. Since my width is 8", I am using a 7" zipper.


Line up the hemmed edge of one of your rectangles 1/8" away from the zipper teeth, right sides up. Using your zipper foot on your sewing machine, edgestitch the fabric to the zipper tape. Repeat on the other side.
Fold your pouch wrong sides together with the zipper at the top. Pin or clip into place.
Sew with a 1/4" seam allowance along the sides and bottom of the pouch.
Trim seams to 1/8".
Unzip the zipper halfway. Turn your pouch inside out. Poke out the corners and press seams flat.
Sew with a 1/4" seam allowance along the sides and the bottom.
Turn your pouch right side out and give it a final press. And that's it!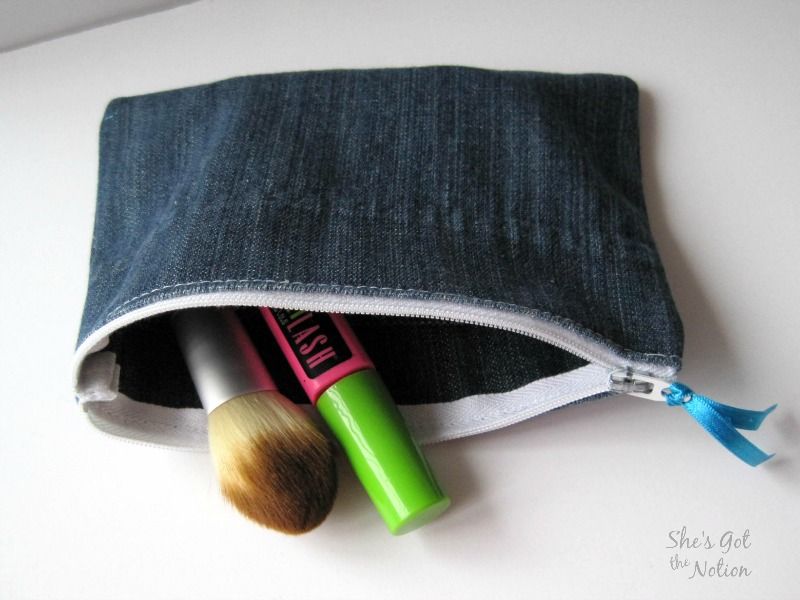 I added a scrap of ribbon as a zipper pull. I'm using mine is as a little make-up pouch to put in my purse, but it would be great to hold a lot of little things.
Hope you enjoyed this quick tutorial and let me know in the comments if you decide to make your own little pouch!