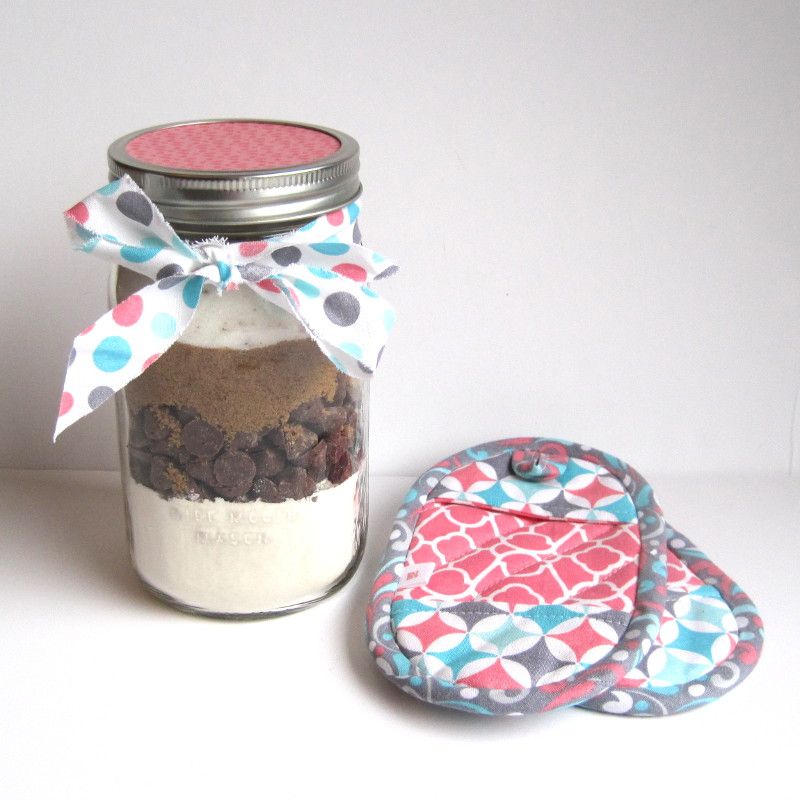 I've got an easy and tasty late minute gift idea for you! Christmas is just a week away and I'm still trying to finish up my Christmas gifts. I thought I'd share this cookie recipe with you as a quick gift you can put together. I think it would make a great hostess gift. Heck, I love this for myself. It's all the tasty rewards of baking with less measuring and dish washing. Plus, it looks pretty in a jar.



To check out all the tutorials in my 6 Weeks of Gifting series, check out my DIY Holiday Gift Guide.
I think one of the first (if not
the
first) cookie recipe I ever made as a kid was chocolate chip cookies. And guess what? I'm still using the same recipe. Do you want to know my secret for the yummiest chocolate chip cookies? Pick up a bag of Nestle Toll House Semi-Sweet Morsels and look at the back. Yep, that's it. As much as I like to try and perfect my recipes and make them my own, I think this one is just perfect as is.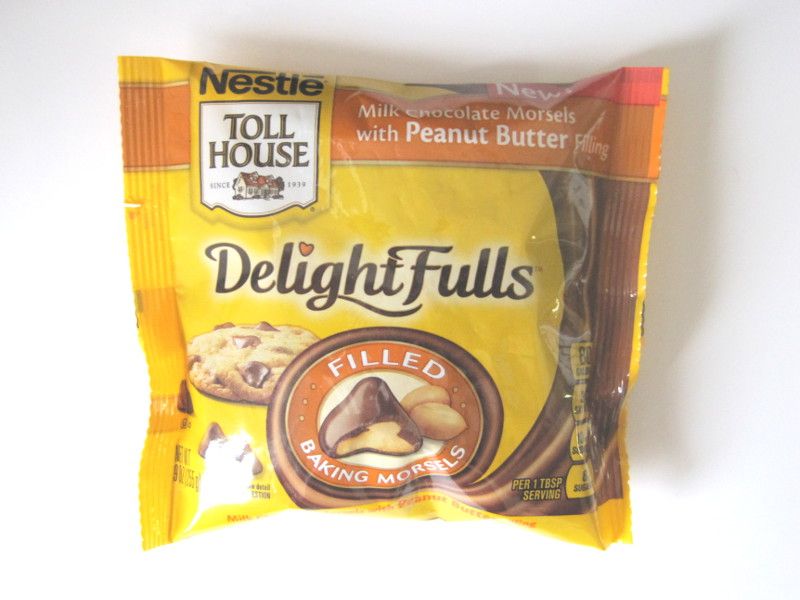 Last week at the grocery store I went down the baking aisle to pick up some chocolate chips and I found these beauties. My all time favorite cookies are chocolate chip and peanut butter, so this was a dream come true. I could get the texture of chocolate chip cookies with a hint of tasty peanut butter. There were other varieties of these filled morsels, but this one won my heart. Now if only it could be dark chocolate. Then it would be perfect.
Ok, ready for the recipe? You will need the following:
wide mouth 1-quart jar
1 3/4 cups all-purpose flour
3/4 teaspoon baking soda
3/4 teaspoon salt
9 ounces bag NESTLÉ® TOLL HOUSE® DelightFulls Peanut Butter Filled Morsels
3/4 cup packed brown sugar
1/2 cup granulated sugar



I used a soup spoon purchased at an Asian grocery to pack down the layers



In a small bowl, mix together flour, baking soda, and salt. Spoon mixture into jar, pressing down firmly.




Note: The recipe on the back of the peanut butter filled morsels calls for less morsels than the original recipe. To keep with these proportions, I reserved a heaping 1/4 cup for later use snacking.



Add the Peanut Butter Filled Morsels layer. Press down gently with spoon.
Add the brown sugar layer and press down firmly.
Add the granulated sugar layer and press down firmly.

You will need to include the following instructions:

PREHEAT oven to 375° F. Beat 3/4 cup (1 1/2 sticks) softened butter or margarine, 1 large egg and 3/4 teaspoon vanilla extract in large mixer bowl until blended. Add cookie mix and 1/2 cup chopped nuts (optional); mix well, breaking up any clumps. Drop by rounded tablespoon onto ungreased baking sheets. Bake for 9 to 11 minutes or until golden brown. Cool on baking sheets for 2 minutes; remove to wire racks to cool completely. Makes about 2 dozen cookies.

Recipe adapted from here.






I have included the directions in a handy printable free for you to use:
DOWNLOAD THE INSTRUCTIONS

To finish, I cut out a piece of scrapbook paper for the jar lid and tied a bow using fabric scraps.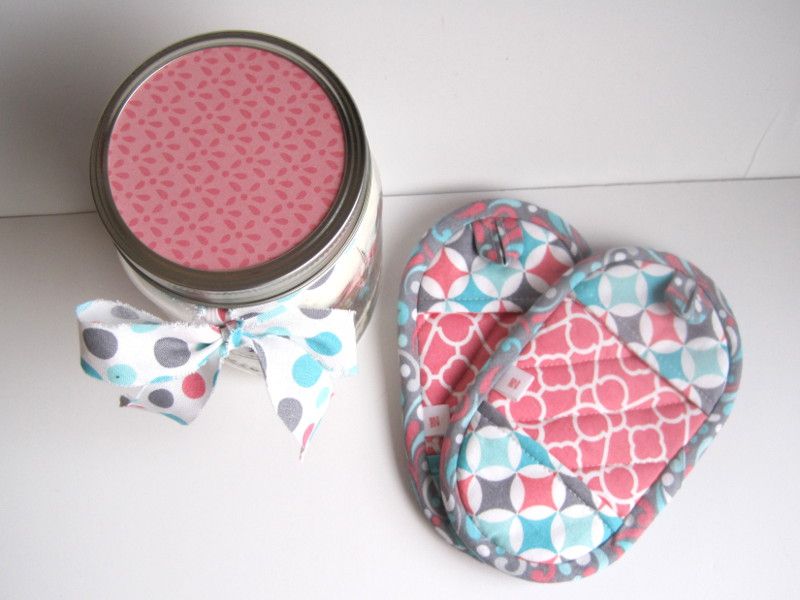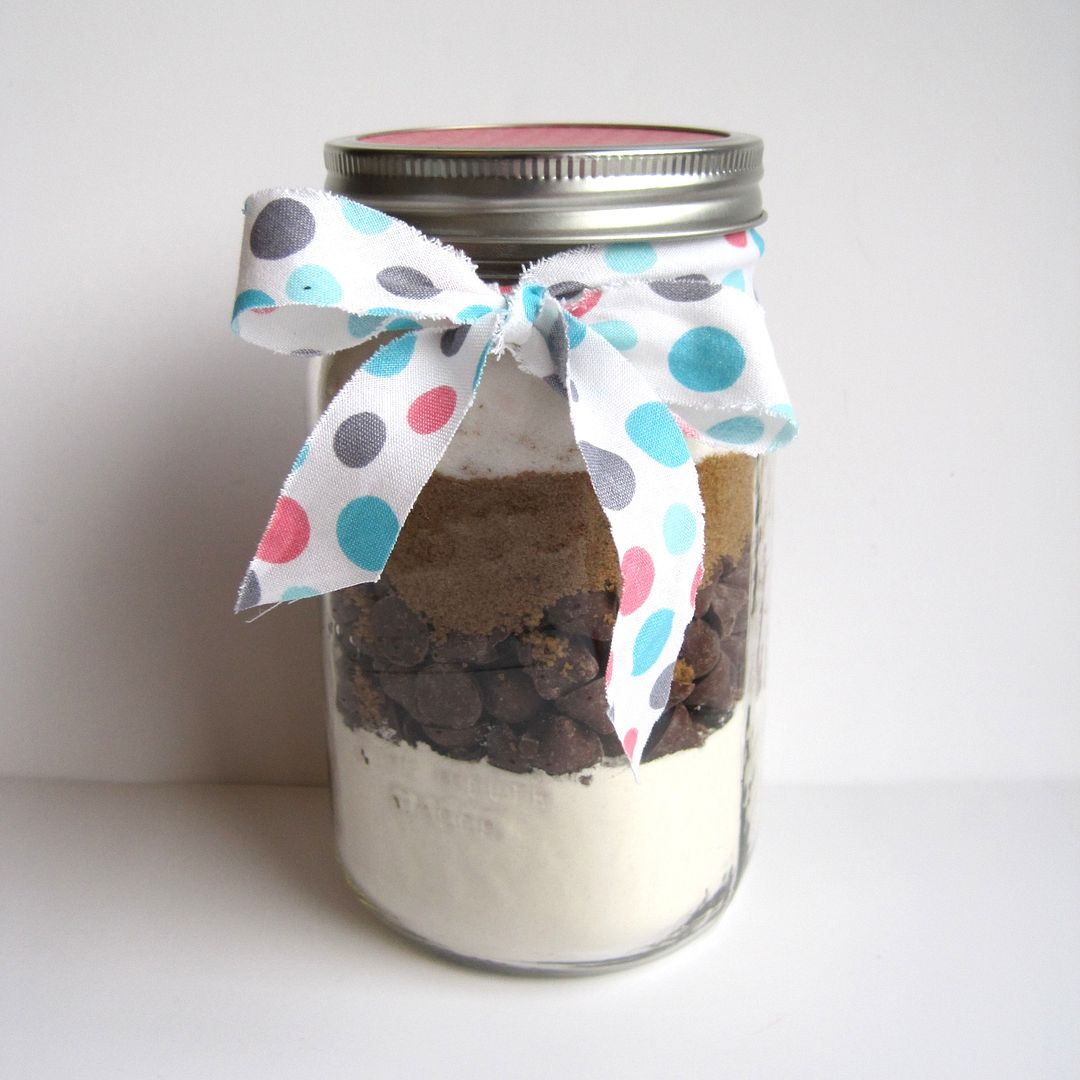 Want the mini potholders pictured below? Check out my tutorial by clicking below or buy them from my Etsy store.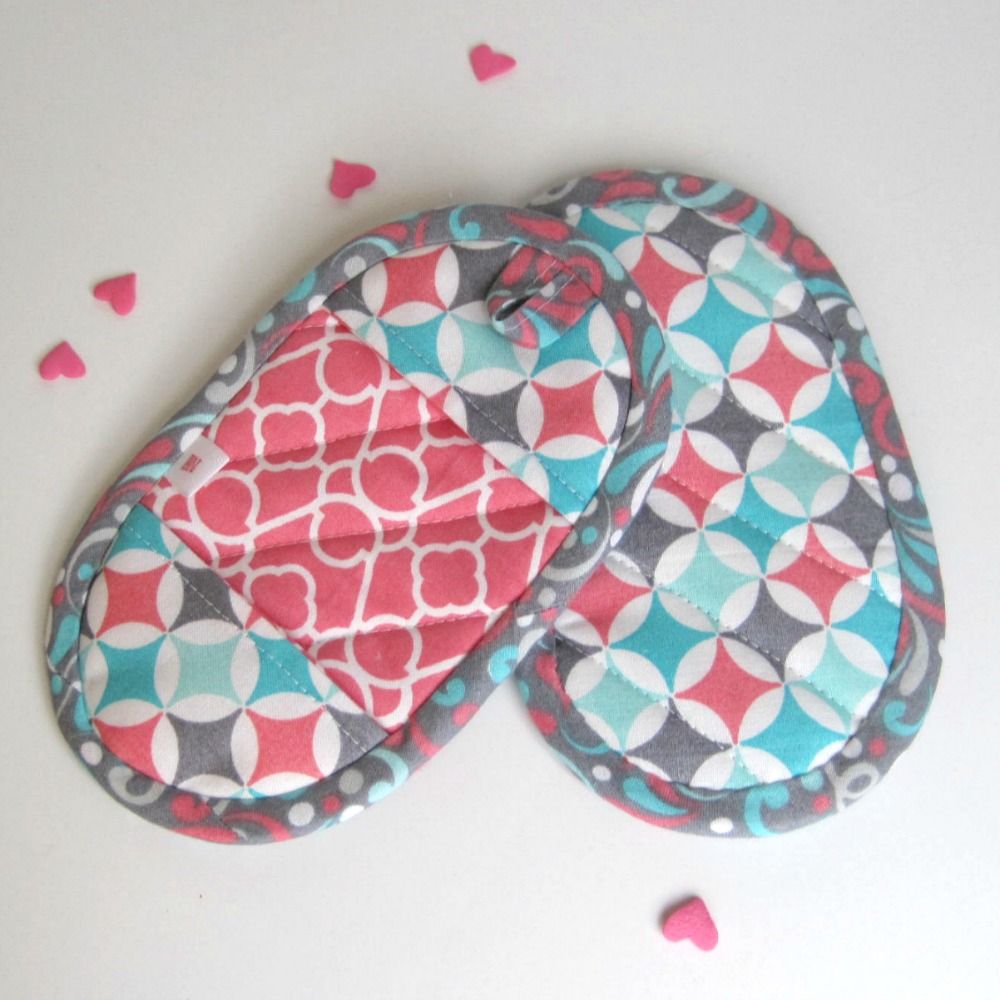 I hope you enjoyed my 6 Weeks of Gifting series. Keep up with the latest on my blog by following me on Instagram, Twitter, Bloglovin', Google+ or liking my Facebook page. Happy Holidays!