My boyfriend and I were watching
Whiplash
a couple weeks ago and he made a comment during one on the scenes that he like the actress' earrings. My first thought was that I could make some earrings like that. With Valentine's Day coming up, I thought it be perfect to make them to wear for a night out.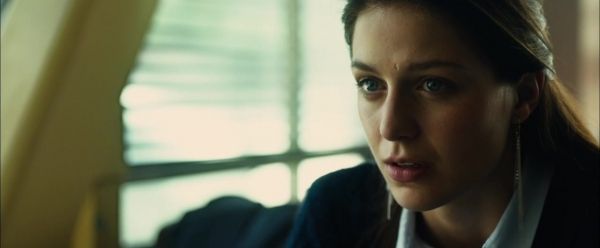 Luckily, that scene is in the trailer, so I was able to grab a screenshot to get a closer look at them. It looks very simple, a few varying lengths of chain with an accent piece.
I went to Michael's in search of the accent chain. I was disappointed that I couldn't find anything similar, but I did find some chain with decorative clear beads I liked. Using the earrings from the movie as inspiration, I decided to make my own version. I cut the decorative chain to a length I liked. Then I cut other chain pieces to be a bit shorter and a bit longer. I cut 4 pieces of chain for each earring, and made the decorative chain the second shortest.
If you're new to jewelry-making, be sure to read my Beginner's Guide to Basic Jewelry Making.
Mine turned out a bit longer than the inspiration. It brushes my collarbone, which gives it a bit more dramatic look. I think they're perfect for dressing up for a night out. If you make a shorter version, I think they'd work more as a daytime accessory. These would be very easy to customize and make them your own. You can change the overall length, make the chains more varying in length, or add more chains. The decorative and accent chain will also change up the look. You could use gems for a dressier effect or box chain for a tougher look. I think it'd also look great to make these mixed metal.
Here's how I made my version: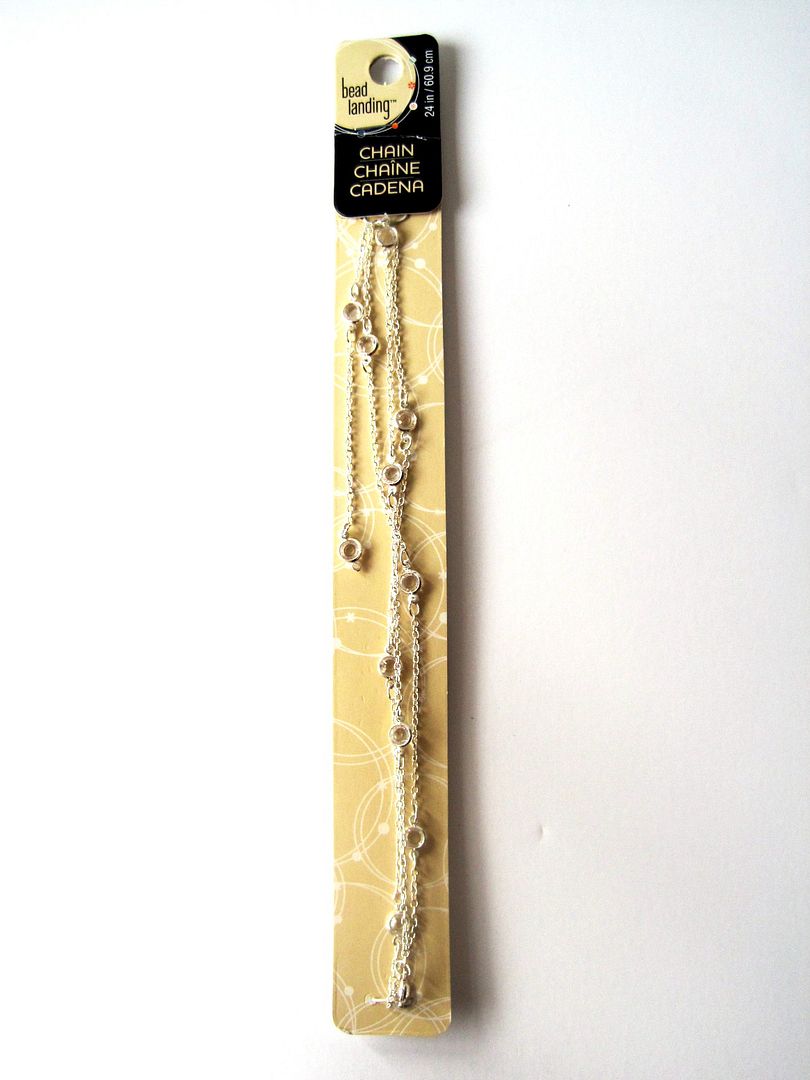 MATERIALS
small chain
decorative or accent chain
2 jump rings
earring wire
metal cutters
jewelry pliers
headpin (optional, to help cut the chain)



TIP: Use a headpin to hang your chain as you cut. This will help you determine what lengths to cut the chain and help cut a chain piece the same length for the other pair of earrings.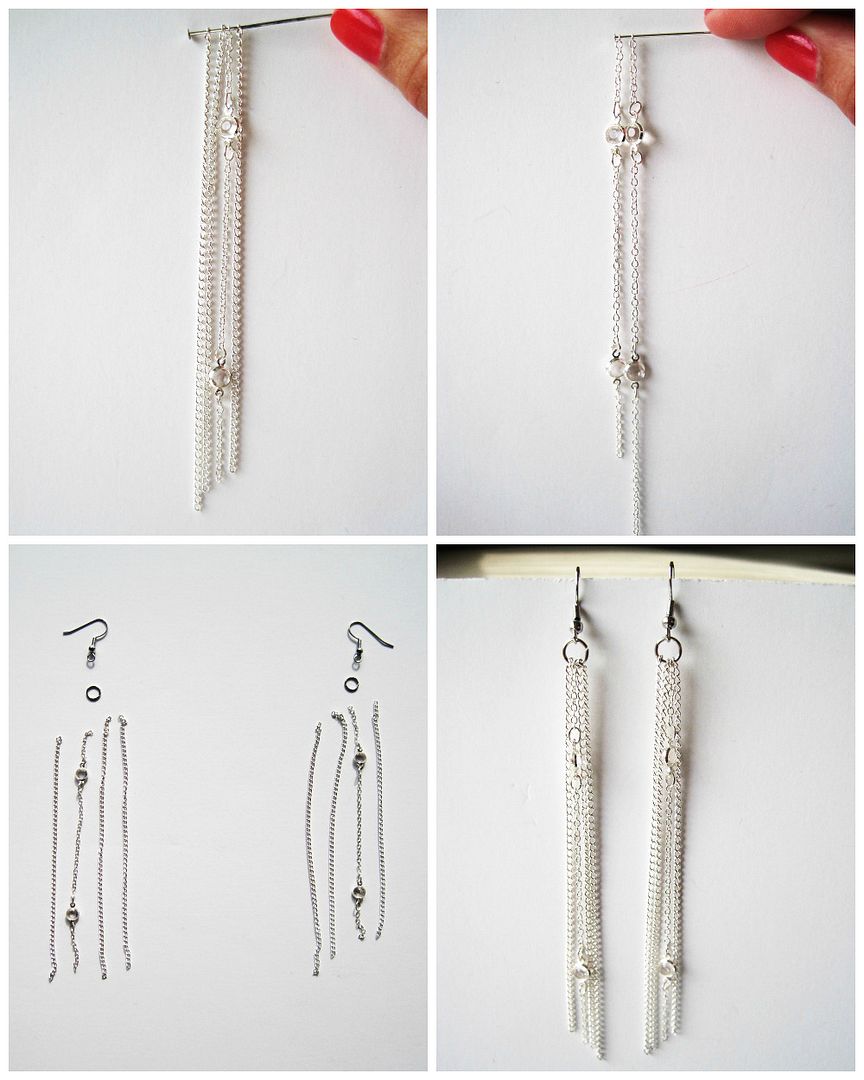 Cut your decorative chain to your desired length.
Cut one piece of chain shorter than the decorative chain.
Cut one pieces of chain longer than the decorative chain.
Cut one piece of chain a bit longer than the previous chain.
Open a jump ring. Put the chains on the jump ring in descending length order. Add the earring wire. Close the jump ring.
Repeat for the other side, adding the chain to the jump ring in ascending length order.

If you make these earrings, I'd love to see what yours looks like! You can share photos of it with me on Instagram, Twitter, or my Facebook page. Be sure to know about the latest posts to my blog by following my blog on Bloglovin' or adding me on Google+.