With Easter coming up, I thought I'd share with you a project a made a couple months ago for a baby shower. I definitely have a soft spot for bunnies, so I couldn't pass up an excuse to make these
crochet baby bunny slippers
.
I actually purchased and made the
adult bunny slipper version
a few years ago for Christmas. They're super cute, right? I love the bendable ears and the little bows.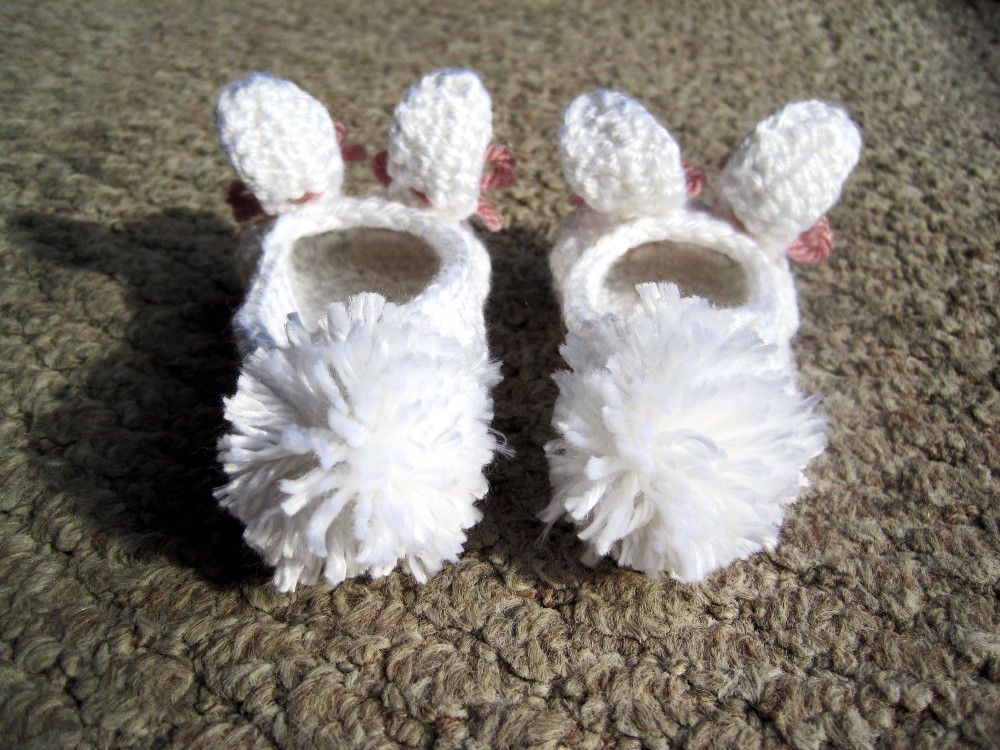 Look at the little bunny-shaped shadow!
I knew there was a baby version too, but I didn't have a reason to make them until now. The baby version definitely worked up a lot quicker and look adorable. You can read my Ravelry review of the pattern
here
.
Look for more bunnies popping up in my posts in the next couple weeks. Make sure to keep up with the latest on my blog by following me on
Bloglovin'
.