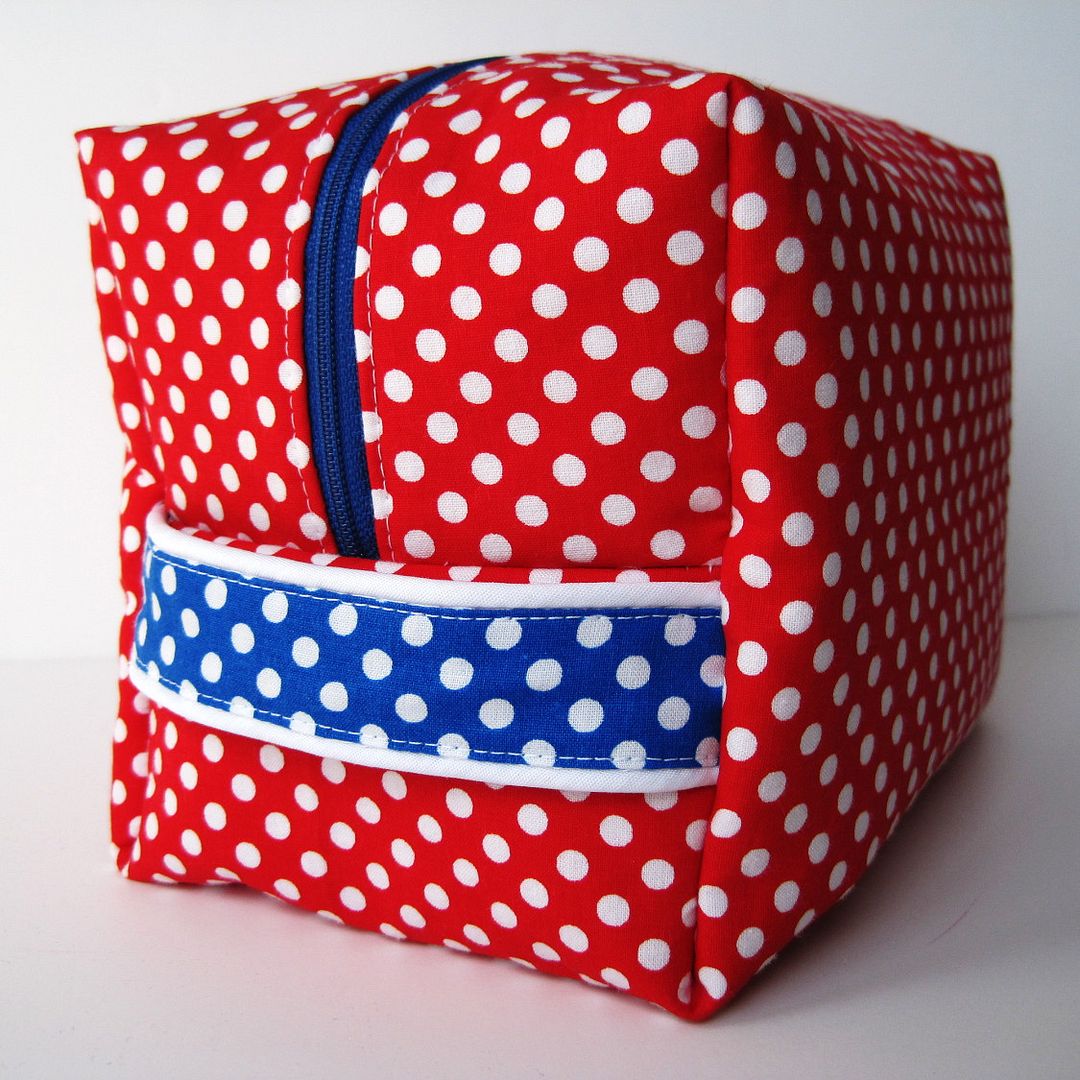 It's the one-year anniversary of my polka dot toiletry bag! Not that that is necessarily worth celebrating, but it is one of the cutest project (in my opinion) that I've ever sewn. It is hard to go wrong though with polka dots and a classic color scheme like navy, red, and white.
This also come just a couple days after a good friend of mine requested that I sew for her a toiletry bag for an upcoming trip. I couldn't resist more polka dots. It says a lot about my love of polka dots that this fabric was already in my stash.
I stuck to my original tutorial, just instead of using bias tape I cut binding strips. The strips don't really need to stretch in this project, so I cut strips on grain of a scrap of blue with white polka dot fabric I had.
What do you think of my newest toiletry bag? Have you used my tutorial to sew your own? Let me know in the comments!