If you've been reading my blogging goals, you know that I went on a self-imposed fabric buying ban for 2 months. And you also know that on May 1st, I immediately bought fabric. Great self control, right? I'll probably need to start another ban next month.
I want to first update you and give you a sneak peek of the projects I have been working on since I've been doing some clothes sewing lately.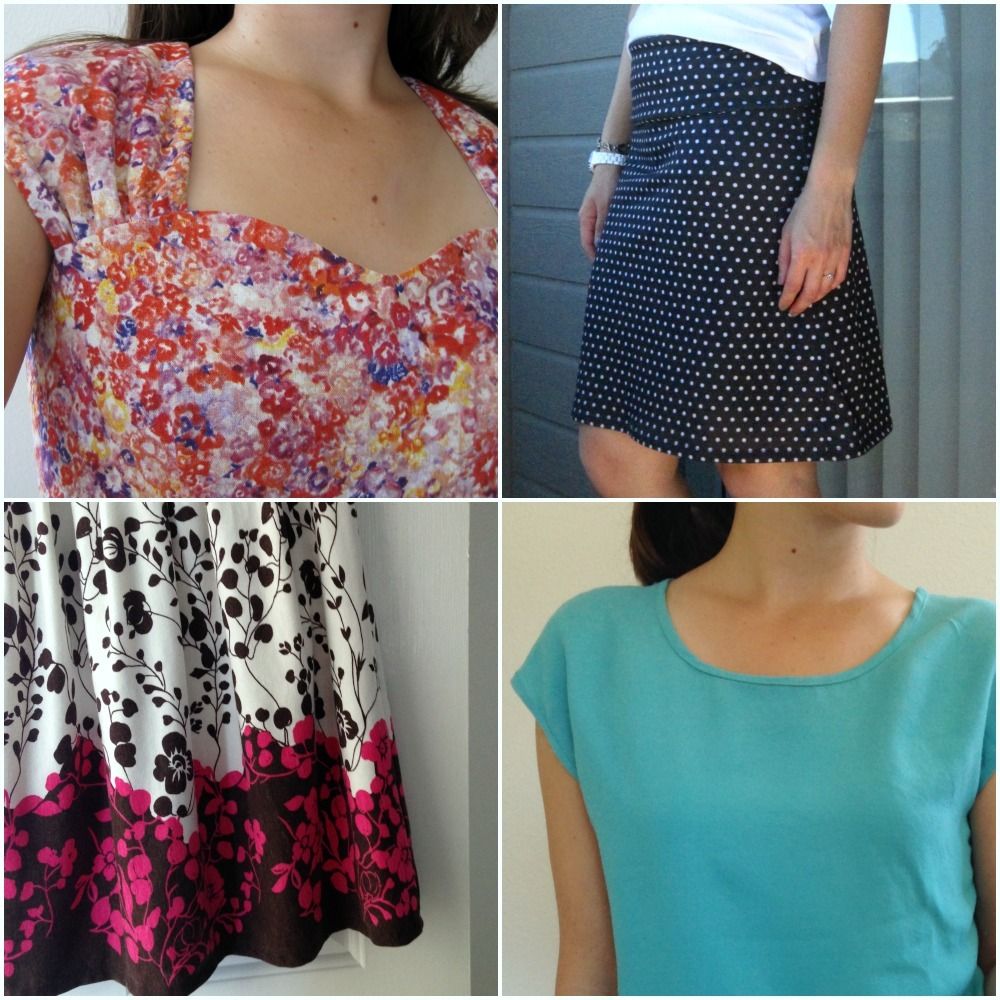 As you can see, I've been very busy and have a backlog of things to share. I want to take some proper pictures of my new clothes first, however, before sharing more with you.
So to reward to myself for actually using my stash fabric, I bought more fabric. Does that logic work? I was so happy when the box came. It was like opening up a present to myself! I am hoping this lot won't sit in my fabric stash for over a year again. Let's take a look at what I bought...
I'll link to the fabric, but Fabric.com often sells out of fabric quickly so they might not be availiable much longer.

If you would like to make a purchase from Fabric.com, please click my affiliate link & support my site:
(The white fabric is just lining. Probably didn't need to be the photo, I just got a bit excited.)
Are you as excited as I am to see what I sew with these fabrics? I'm looking forward to having a mini me-made wardrobe for the summertime!
Happy Sewing!