A couple of weeks ago I took a trip to Oregon to visit a very good friend of mine. It gets a bit colder there than it does here, so I used that as a perfect excuse to do some crocheting. I made a
Cloudburst Shawl
for my friend and a
Chunky Stripe Hat with a pom pom
for her husband. For myself, I was trying to pack for a weekend in just a backpack so I wanted a warm accessory that could get with every outfit. My raincoat is red, so it was very obvious to me to crochet a blue cowl.
I had been eyeing the
Triple Luxe Cowl
pattern for awhile. What had stopped me from making it sooner was that bulky yarn meant for a very warm cowl. I live in Northern California, and there would probably only a month or two in the winter when it'd be cold enough to wear it. So of course I jumped on an excuse to make it.
I used Lion's Pride Woolspun in Navy Heather to make the cowl. As you remember from my
Chunky Stripe Hat
, I feel in love with this yarn. It has a nice softness and warmth and is easy to work. The cowl pattern was easy as well. It didn't take much concentration so I could crochet in front of the tv.
I love how this cowl drapes while wearing it. The stitch pattern makes it have a different look on the front and back sides, and I like them both. It kept me warm and cozy too.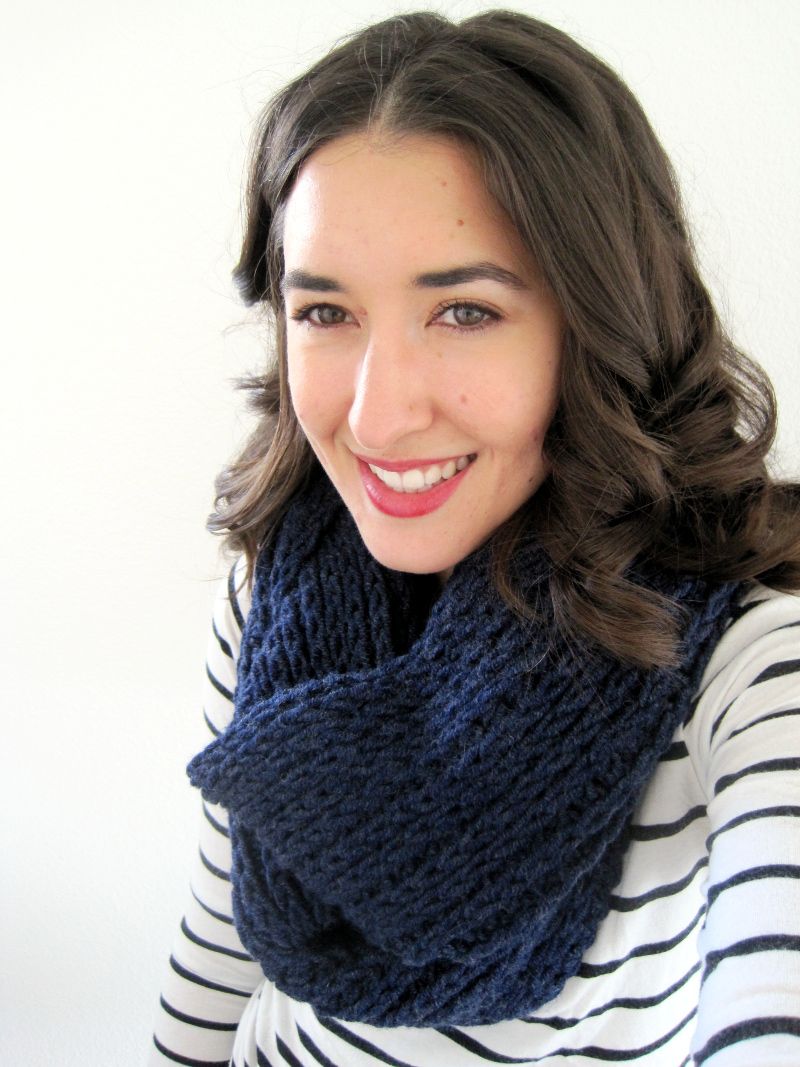 Have you made this pattern yet? What did you think? Let me know in the comments!
Happy Crocheting!