February is so short of a month that I feel like March sneaks up on me. I love March, though, so it's a happy surprise. It's when spring begins and the flowers start blooming and the weather starts warming up. It becomes sundress season too, one of my favorites next to boot season.
In honor of spring and fresh beginnings, I decided to do something a little different this month on my blog. In order to have a more cohesive feel to my posts, I want to pick an overall theme for the month to work around. Since March 17 is St. Patrick's Day, I thought I'd make this months theme
green
. It will be about more than just the color, although I do have some St. Patrick's Day projects coming up!
What I will focus on this month:
The color green. For St. Patrick's Day, of course.


Not spending the green. I'm setting a goal to not buy any new craft supplies this month. Don't worry, it won't mean I will stop crafting! I have more than enough stash fabric and yarn to get me through the month. If anything, it will force me to get more creative. I'd love to get re-acquainted with what I have too. Sometimes I will be looking for a particular fabric and be surprised by something I forgot I had. This will also be a great month for me to actually work on projects that I have set aside and forgotten about.


Reducing waste. I'm planning some projects to make things that are reusable and reduce the amount of garbage I create every month.


Using (and repurposing) what I have. It's easy to think of a project and go out and buy the supplies needed. I want to try looking at what I have and finding ways to use them in a project. It's backwards to what I'm used too, but I'm hoping it'll will inspire me to try it out more in the future.
I will have to cheat a little bit (sorry!) since I already purchased some supplies for a St. Patrick's Day project. But after that, it's going to be just what's in my fabric/yarn/jewelry/crafting bins. My goal by the end of the month is to have spent less money and have more closet space.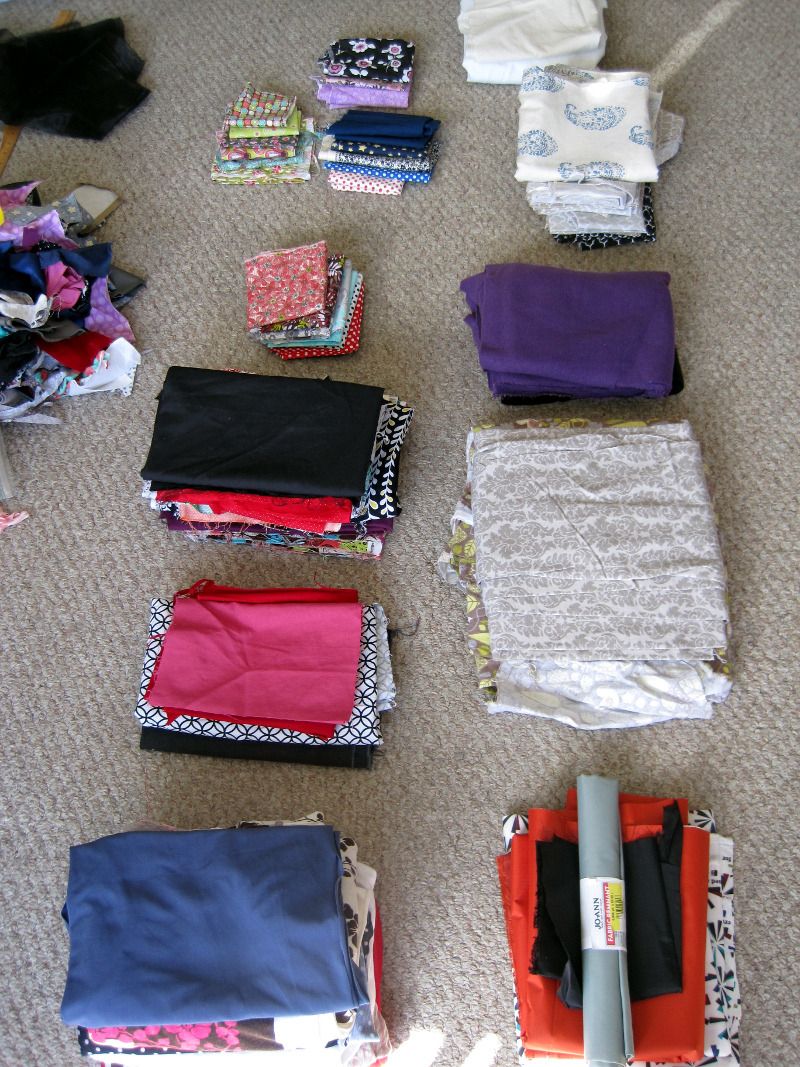 I began today by cleaning out and going through my fabric stash. I took out my storage bin overstuffed full of fabrics and interfacing and dumped it out. First, I divided up my fabric by type. There was fabric I forgot I had! Oh my, it was a bit embarrassing.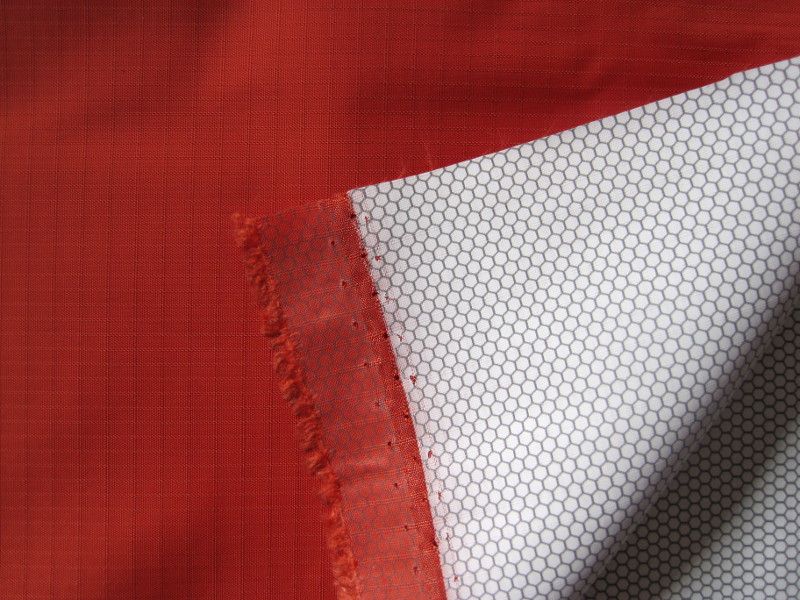 I found this fabric I purchased over a year ago on clearance at Jo-Ann's. All I remember from the bolt was that it was from Japan. It's this waterproof material with a geometric honeycomb pattern on the back. I think it'd be great as an un-lined rain coat or rain cape. If only California wasn't in a drought. Hopefully it will get on my project list for fall. Brb...writing this project down in my planner for September!
I folded it all neatly and put it back in my storage bin. It's transparent, so I can see what I have from the sides. Hopefully that will help me remember what I have.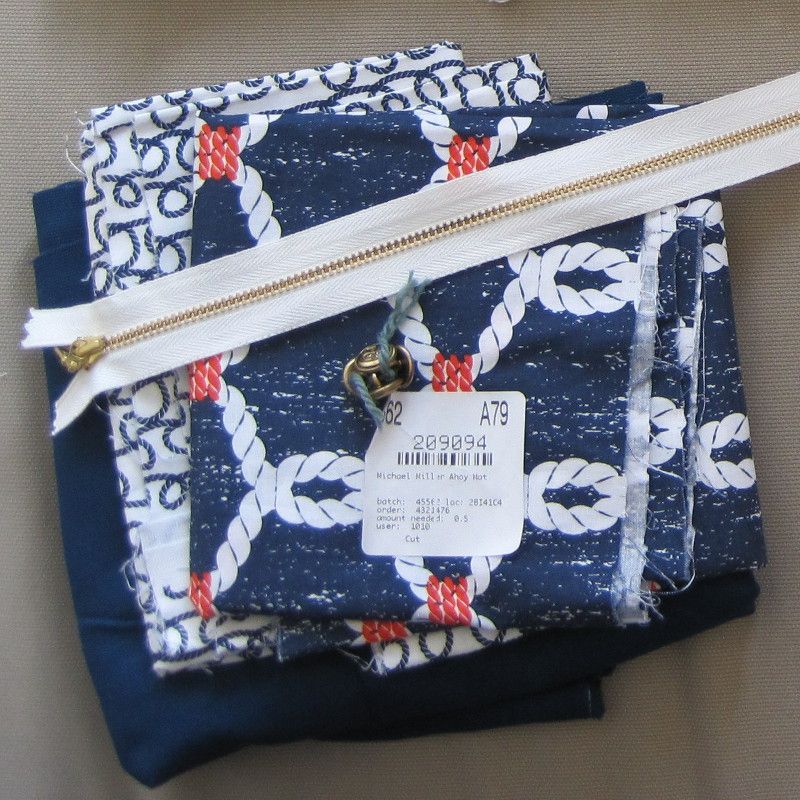 I pulled out fabric for projects I want to make soon, and put them on top.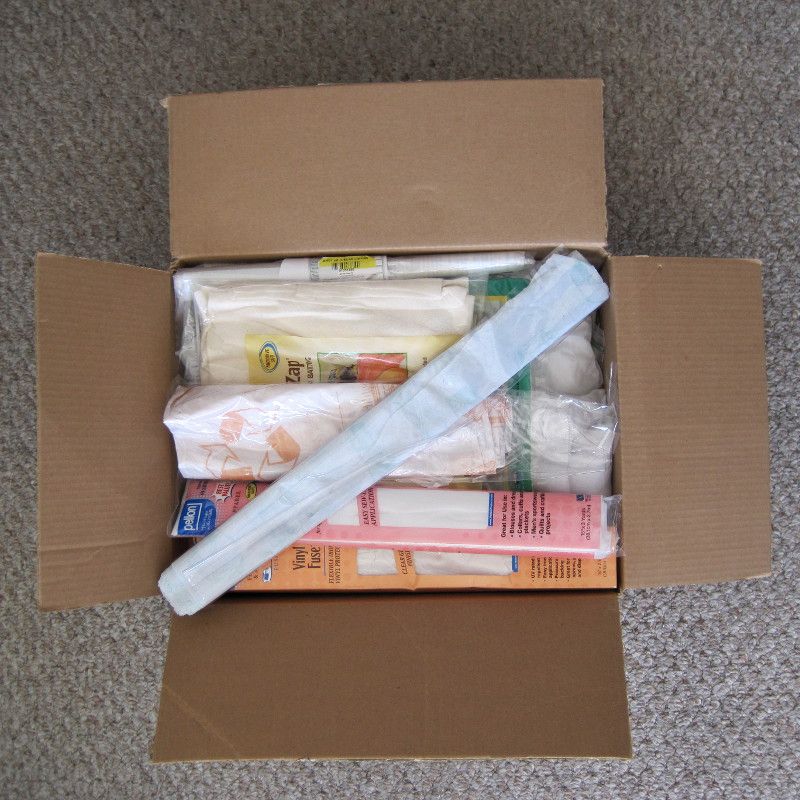 I ended up removing all my interfacing and batting from the bin and putting it in a different box. It doesn't really inspire my creativity like fabric does, so I wanted it keep it separate.
Next, I will tackle my yarn! I'm excited to see what I have in there. Hopefully I will get some inspiration for some new projects.
Do you have any goals for this month? Leave a comment, I'd love to hear them! And be sure to keep up with all my
green
projects this month by following my blog on
Bloglovin'
.