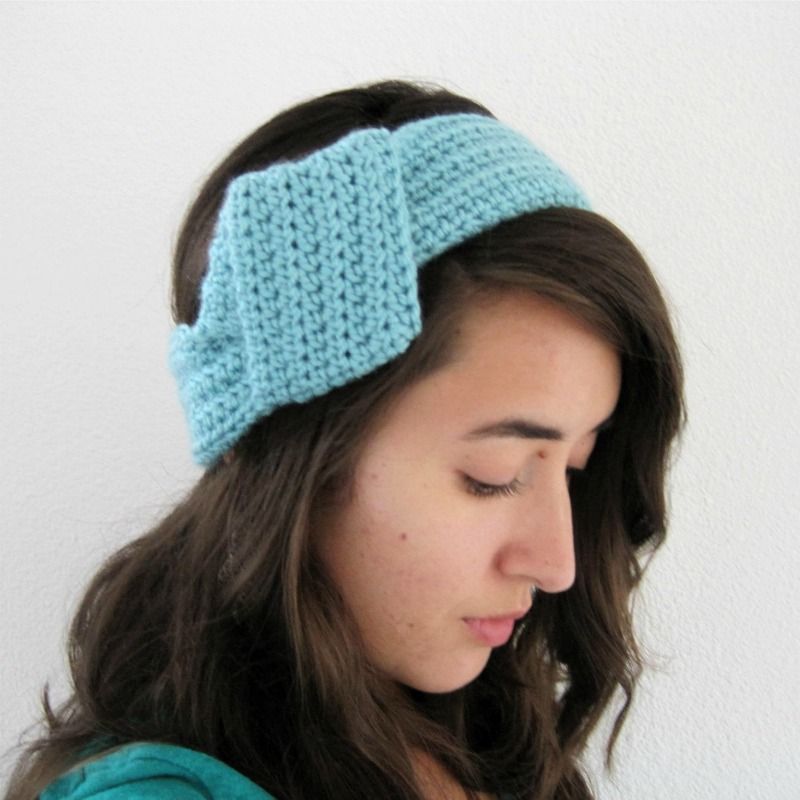 I'm excited to offer a free crochet pattern for my
6 Weeks of Gifting Series
. Knit and crochet earwarmers have been very popular the past couple years and I wanted to make my own take on them. Many of the knotted headband patterns are actually two crochet pieces sewed together and not an actual knot. I wanted to design a headband that had the look of a big, real knot.

Don't crochet? I made a couple extra and have them for sale in my Etsy shop.
This is a very simple pattern worked up in half double crochet and is suitable for beginners. The hardest part is the construction and tweaking the knot to look how you want. It is crocheted flat and sewn together, and the seam is hidden inside that knot. The knot is adjusted to fit your head so gauge isn't too important. Then the knot is sewn into place.
The headband before adding the knot is 30" x 2.75". My finished headband 21" around.
MATERIALS NEEDED
Red Heart Soft yarn (I used Seafoam)
H hook (5.0mm)
Yarn needle



CROCHET TERMINOLOGY (US terms):

ch = chain

hdc = half double crochet



BIG KNOT HEADBAND PATTERN



ch 114 loosely*

Row 1: ch 2, hdc in 3th stitch from hook, hdc in each stitch across (114).

Row 2: ch 2, turn, hdc across (114).

Row 3-8: Repeat row 2.

Finish off, leaving a 16" tail.

* I do not recommend a hdc foundation chain for this project. The chain provides tension to prevent the headband from stretching out too much.

Now it's time to construct the knot.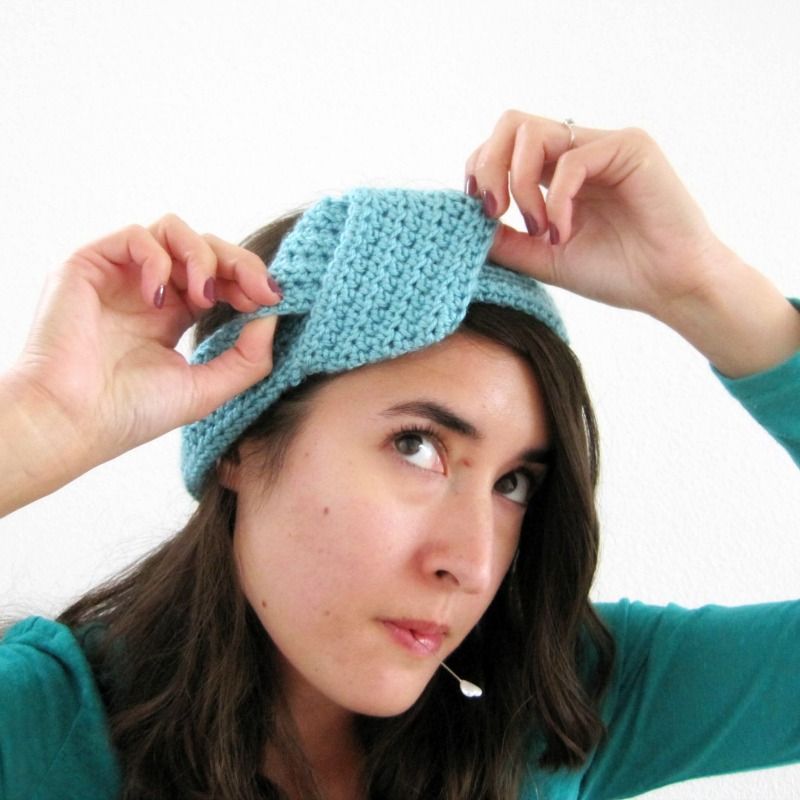 CONSTRUCTION
Tie a loose knot on on end of the headband. Twist slightly so that both ends are right side up.
Using the tail, sew ends together. Leave the remaining yarn tail.
Adjust the knot so that it covers the seam. Pin into place.
Try on headband. Loosen knot to tighten the headband (you want it to be snug). Pin back into place.
Take off headband and turn inside out. Sew the ends of the knot to the back of the knot to secure. Do not catch the front of the knot while sewing.
Weave in ends.

And you're done!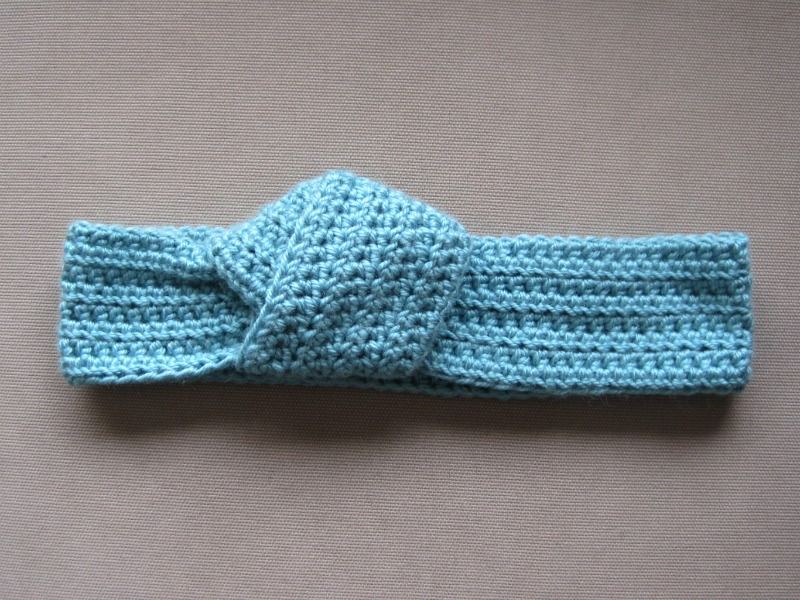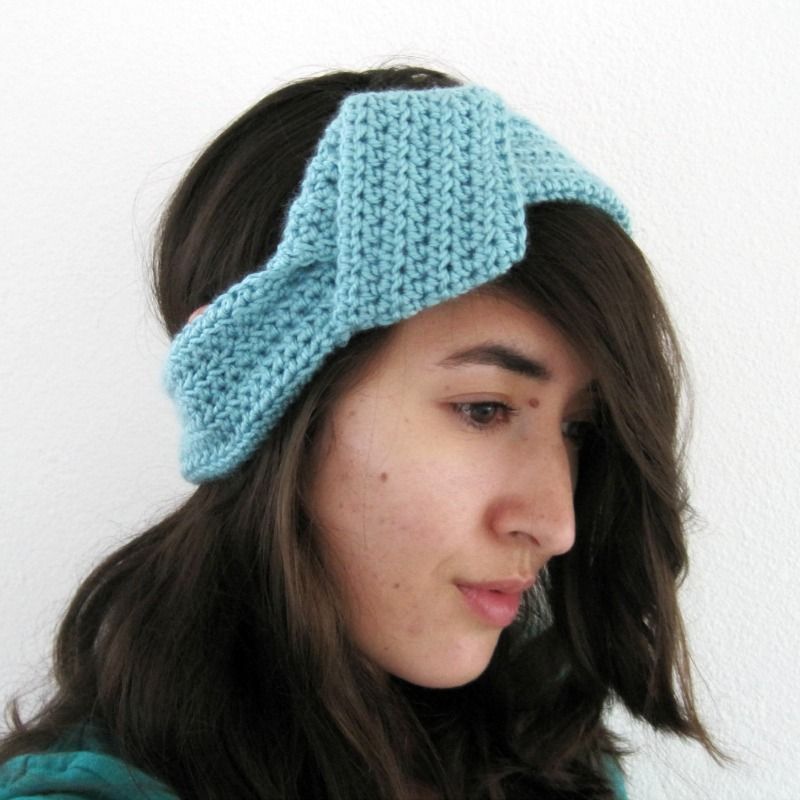 If you make this pattern, I'd love to see it! Follow me on Instagram or Twitter, or like my Facebook page and post a picture of your Big Knot Headband. You can also share this project on The Big Knot Headband Ravelry page.



This pattern is intended for personal use only. You may make a few of these to sell or for charity, but you may not use any of my photos in your listings. A link back to this pattern would also be appreciated. Thanks.